Ziyuan Yue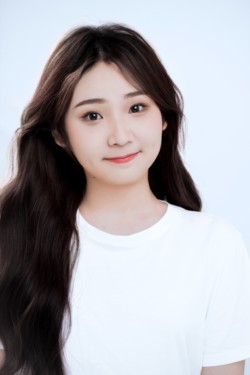 Hi! Welcome to my page 🎶
My name is Ziyuan and I am a film and concert music composer from China. My music journey began at the age of 3, I started learning the piano. Since 9 years old, I develop an interest in the double bass and then joined orchestras for eight years. With these musical background, I was admitted to the composition department of Xinghai Conservatory of Music and began composing music.
As a composer, my works have been performed by Guangzhou Orchestra and Loadbang. I recently have won second prize in the XIX DONNE IN MUSICA 2022 composition competition about woman in music and the outstanding work in the collection of composition for 2021 Asian Youth Gmes. Also I have compose a variety music for short films and animation.
Music style: Orchestral, contemporary, oriental etc.
Favorite Movies: Ammonite, Kungfu Panda, Little Woman
Favorite Composers: Michael Giacchino, Thomas Newman,Takashi Yoshimatsu
MBTI: INFP
Feel free to contact me :D
E-mail: ziyuanyue9@gmail.com
Instagram: yzzzzyue
Wechat: Nowyouseeme_0
.
.