Yi-Hsuan Liu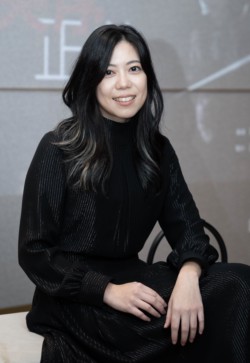 Music is sound. it has the ability to be a language we can speak through, but it can also just be beautiful sounds. We all had a moment that we were touched by music and that led us to be a composer. To me, it happened in a film. Furthermore, a film is not an artwork made only by one person, it is made by a group of people who are coming from different cultures and backgrounds that dedicate themselves hard to the work. That is how amazing a film is and how wonderful it can be to express the story of the film through music. No matter where you come from or who you are, the film always can connect people through the world.
I am a film composer, music editor from Taiwan. In 2013, I graduated from Shih Chien University in my country where I studied classical viola performance. After that, I was fortunate to have the experience to study at Tokyo College of Music, majoring in Scoring for Film and Media. In 2016, I enrolled at Berklee College of Music and fell in love with the sound of jazz. I majored in Film Scoring and Jazz Composition, graduating by 2019 with the Doug Timm Award from the Film Scoring department.
Currently I work at Gamania, a video game company from Taiwan as a music consultant, dealing with sound effects and music for the company's developing games. From 2021 through 2023, I have been working assisting the Taiwanese composer Sing Wu on several projects such as HBO Asia's Trinity of Shadows (for which I also wrote additional music), The Summer Temple Fair TV series, and Psychologist from China (as music editor). I scored the feature film Chaotic Justice, released in 2022 in Taiwan movie theaters and was awarded Best Original Score at Fox International Film Festival. In 2023, I got selected for Taiwan's Taichung MRT Station music designer.
It is a fortune that we can express ourselves through music and it is wonderful that we can make partnership or teamwork by working on music to create art together!