Xiaoyi Ying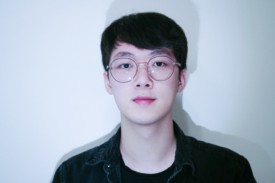 Hey! I'm Xiaoyi Ying (应孝毅). Thanks for stopping by!
Find me here:
Email me!
I'm a composer, arranger, producer, and keyboard player. I have been working as a media composer for a while. I've scored a feature film, TV series, video games, and a number of short films. Moreover, I'm currently working on multiple exciting projects (feature film/musical/commercial) that are still under NDA, and I can't wait to share them with all of you once they are released into the world!
When I work on a project, I don't consider myself a music composer, but a passionate storyteller. Music is just an emotional bridge that connects our feelings to the picture. It's a wonderful tool, but without the picture and the story, music is meaningless. My job as a media composer is almost the same as the director, scriptwriter, cinematographer, actor, and editor. That is, to tell a good story and use our tool (music, in my case) to capture even the smallest spark in the story and amplify it. We all have the same mission - give life to the story.
If you listen to some of my music here, you will find out that I don't limit myself to a specific music genre. Horror, romance, sci-fi, action, comedy, adventure, crime and mystery...you name it. I love them all.
.
.
Scarlet & Azure | 无间赤青 - Performed by the Shanghai Philharmonic Orchestra.
Shoulders of Giants - Performed by the Hollywood Studio Symphony.
Hero (Animation) - Performed by the Budapest Scoring Orchestra.
Elysium (Sci-fi) - Opening Scene
Winnie the Pooh - Eeyore's Tail