Victor Rennato Nuñez Vasquez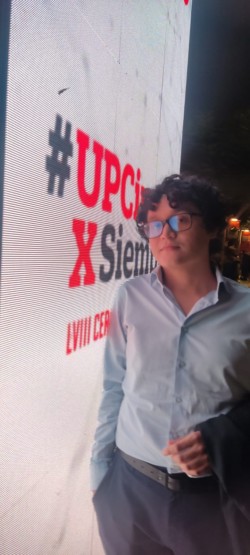 Hello there!
I am Rennato, a film composer, musician and guitar player from Peru.
I have been working as a composer for almost 5 years and my experience goes from Dramatic Films, to Video Games and Animation Projects. All this previous works have helped me understand how the production of every medium works differently and how to approach them; from really specific spotting sessions with drama directors to decide where and how to use the music, to understand and compose in a lot of animation projects when these are still in pre-production or animatic stage.
I believe my best skill is create memorable melodies that represent and elevate the feelings that we as artists seek to generate in people with our projects.And the best proof of this is the different nominations and awards I have obtained with my teams in international festivals around the world, from the Kinosaray Ukrainian film festival, Huelva Iberoamerican Film Festival, Baixada Animada Iberoamerican Film Festival, and more.
SOCIAL MEDIA:
Facebook: https://www.facebook.com/rennato.nunez/
Instagram: https://www.instagram.com/rennato.nunez/
Email: renatto.composer@gmail.com
If you would like to work with me or just discuss your project, feel free to text me!