Sunyou Kim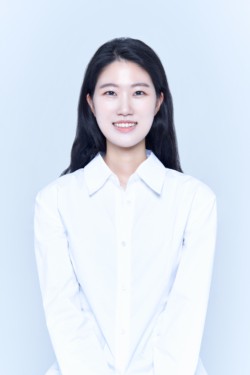 Hello, I'm Sunyou Kim and thanks for stopping by my page! 🥳
I am a media music composer. I was born and raised in South Korea. I majored in Classical Composition (with a minor in Film Music) at Chung-Ang University in Korea. After graduating, I worked on several Korean TV series and Web series. In addition, I have a passion for listening to indie music, as a hobby, I engage in indie music composition and participate in string arrangements for some Korean musicians.

I loved watching TV so much that I became a media music composer. I've loved Alan Menken's music from Disney's growing up, so I focused on classical orchestration when I was in college. However, during my career, I became more interested in designing great sound like Hans Zimmer and Mac Quayle, so I studied new skills like using synthesizer or sound samples.

With the musical background I mentioned, I've done many different types of music in my career. I arranged and composed music for Netflix's 'Tomorrow (2022)', the film 'The Christmas Present (2022)', and YouTube web dramas like 'Please, Summer (2021)' and 'Romance, Arrive at Today? (2020)'. I also served as an assistant director for the musical 'Milwoldan (2021)' and arranged strings for indie bands in Korea. Additionally, I have released my own original singles on different platforms. I love bringing my creativity and passion to every project I'm involved in.

Feel free to reach out to me to work together!
E-mail : sunyouki@usc.edu
Instagram : suny0u_


Our Planet | Official Trailer (Rescored)


Spring | Score Relief (2021) | Short Animation


Escape | BIFSC | Short Animation


Frozen 2 | Official Teaser Trailer (2019)_(Rescored)


The Batman | Official Trailer (2022)_(Rescored)


Slenderman - Official Trailer (2018)_(Rescored)