Benjamin Allendorf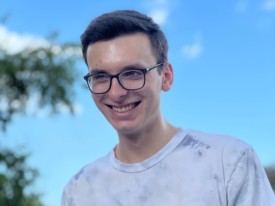 Hello! My name is Ben Allendorf, and I'm from North Smithfield, Rhode Island! I'm excited to be a part of this extraordinary creative environment, and to collaborate with ambitious, talented minds.
As a classical and jazz trumpet player, I believe in the importance of strong motivic writing, and to assist storytelling, confirming emotions felt by the viewer. I recently graduated from Berklee College of Music in May with a B.M. in Film Scoring. During my studies there I was privileged enough to learn the art of composing music in dramatic contexts for various forms of media.
I draw inspiration from greats like John Williams, Danny Elfman, Thomas Newman, and Bernard Herrmann, but I'm always looking to learn and try out new ideas. My goal is to craft soundtracks that enhance the picture, whilst following the emotional arc of the story. Feel free to reach out to me to work together!