Andreu Diport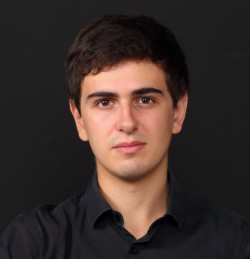 My name is Andreu Diport, a composer from Barcelona.
The narrative element of music has always captivated me, and I strive to serve the picture efficiently and authentically.
I have a very solid musical foundation and a deep interest in novelty. I combine the old-school rigor with the sound freshness that new technologies make possible.
Education
¨Oriol Martorell¨ Artistic School - Piano
Awards
Harry Warren Endowed Scholarship (USA)
1st Prize at XVII International Composers' Competition "Musica Sacra Nova" (Europe)
1st Prize at "La Sardana de Stravinsky" Composition Competition (Spain)
Distinction at International Composition Competition "AERCO: My First 50 Years" (Italy)
1st Prize at II International Composition Competition "Benvingut Socias" (Spain)
1st Prize at I Choral Composition Competition "Joan Maragall" (Spain)