Lauren Kott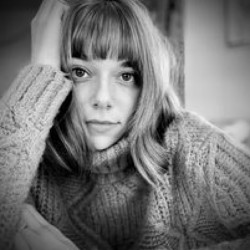 Hello! My name is Lauren Kott- welcome to my page!
I am a composer and sound designer for film, television, and video games. I was born and raised in Seattle, Washington and moved to Boston in 2018 to study film and game audio at Berklee College of Music. I graduated in May, 2022 with a major in Film Scoring and a minor in Video Game Scoring.
My musical origins began in jazz voice and classical violin. I began pursuing film and game music in college and have had the pleasure of composing for documentaries, short films, indie games, and have had the opportunity to arranged for the Berklee Motion Picture Orchestra and for LA-based composer, Pinar Toprak. My projects have been featured on Youtube, the 2022 Malibu International Film Festival, the 2020 Toronto Lift-Off Festival, and the video game platform, Steam.
I consider myself a versatile and innovative writer. I have had the opportunity to write for synth-based projects, noire style films, epic metal video games, horror/thriller features, ethereal adventure games, and classical string comedies to name a few. I embrace all styles of projects and love the challenge of creating provoking and ground break music and sounds.
Favorite Movies
Pride and Prejudice (2005)
Phantom Thread (2017)
Lord of the Rings (2001)
The Big Lebowski (1998)
The Grand Budapest Hotel (2014)
John Wick (2014)
Finding Nemo (2003)
Favorite Games
Abzu
Journey
Child of Light
Halo
Untitled Goose Game
What Remains of Edith Finch
12 Minutes
https://www.imdb.com/name/nm11351649/