John Parker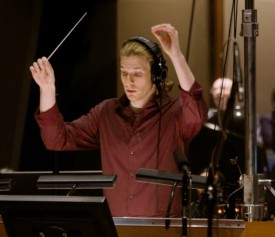 Hi! My name is John Parker, and I'm a composer from Richmond, Virginia. I have a background as a pianist, percussionist, and violist and graduated from Indiana University with a degree in Jazz Studies. I'm thrilled to be here at USC with the Screen Scoring Program!
Storytelling on screen always inspires me to engage more deeply and thoughtfully as a creative. Every project needs a fresh approach, and it keeps me curious, constantly re-examining my process, and trying new things. I love working with a team to collectively bring a story to life, and it's important to me to contribute a score that feels hand-crafted for the narrative.
Prior to USC, I have been working from Portland, Oregon as an orchestrator and arranger. I have also been a team member with Black Ribbon Pro as a transcriptionist and proofreader, preparing scores and parts for recording sessions here in Hollywood.
My email is john@johnparker.audio if you'd like to chat further. Thanks for stopping by!