Ethan Elseth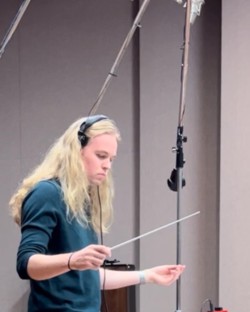 Hello! Thank you for checking out my composition profile. I'm a composer and multi-instrumentalist from the Twin Cities of Minnesota.
I have toured nationally and internationally as a guitarist and have collaborated with the Minnesota Orchestra, the Quad City Symphony, and the Cape Cod Symphony to name a few. In between a busy performing and touring schedule, I have contributed music to film, documentaries, commercials, and VR games.
My strong collaborative spirit, cool demeanor, and love for all media composition always ensures a flourishing relationship with directors, composers, and musicians alike. Please consider listening to some of my work below. There are many styles of music I'm capable of writing not featured below. I'm always more than happy to demo for your project and am committed to getting the sound of your film on point. Thank you for your time!
Please reach out! EMAIL : ethanelsethmusic@gmail.com
SOCIAL : https://www.instagram.com/ethanelseth/ https://www.facebook.com/ethan.elseth/
MORE INFO : https://play.reelcrafter.com/eelseth/uscprofile