Andrew Asemokai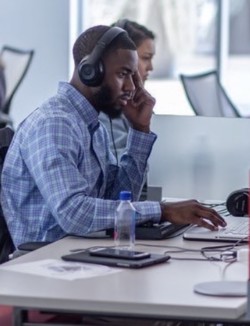 Hey! My name is Andrew Asemokai and I am a film, television, and video game composer. Born in Dallas, Texas I began playing piano as a young child and started playing saxophone in middle school. For my undergraduate studies, I attended Texas State University where I obtained a degree in Biology. I am an award-winning composer whose versatility is shown throughout my film scores.
I have scored numerous short films, feature films, trailers, promo videos, podcasts, and web series for companies such as Beats by Dre, Jordan/Nike, and the NBA's Utah Jazz. I have also won multiple international awards and invitations to workshops with some of the industry's best composers such as Christophe Beck and his SESAC Score program.
Feel free to reach out and email me about anything!
IMDb:https://www.imdb.com/name/nm9759039/?ref_=fn_al_nm_1
Favorite Films: Ratatouille, Avengers: Infinity War & Sleepless In Seattle
Favorite Composers: Christophe Beck, Hans Zimmer, Michael Giacchino & James Newton Howard