William Bourassa Bennett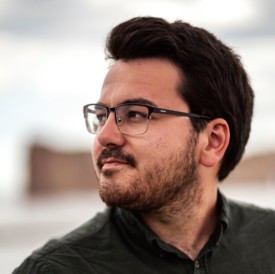 Hello! Welcome to my page!
I am most passionate about three things: music, great stories and creating. Movies, shows, books and games; they all have the power to transport us to another world and allow their creators to share their imagination and great stories, with others.
I love collaborating on creative projects and getting to express myself as well as help realize someone else's vision.
Before USC, I dual-majored in music production & engineering and film scoring with a minor in video game scoring at Berklee College of Music in Boston, where I was awarded the Writing and Composition Scholarship as well as the Gary Ogan Endowed Scholarship for outstanding achievement.
Outside of school, my music career includes 5 years of composing and arranging for musicals, scoring a feature-length documentary, 3 short films and 2 student-produced video games, as well as producing and engineering pop songs for an album.
I've also participated in a few film scoring contests (such as the score relief contest video below), where I've been finalist three times and won once.
Music has the power to create vivid emotions out of thin (vibrating) air. Every piece of music tells a story, and every story deserves the right music. And that's why I'm here.