Joseph S. Djafar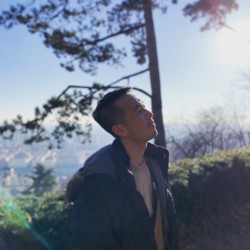 JOSEPH S. DJAFAR (Joseph)
Hi All!!
I am Joseph. Born and raised as Indonesian. I am a pianist who plays classical piano since early age. I love composing music for Film and Games it is my life passion. I study advanced certification at Berklee, Composing for film, tv and games, and also Composing electronic music and sound design.
While I am in Indonesia, I have the opportunity to score more than 50 movies, short film, tv series, advertisement in various platform. Including Disney plus and Netflix for local asian region. I believe that creativity should have no limits, exploring sounds and composition, timbre and colors, the depth of connection to human emotions that could bring huge impacts in a lot of ways.
It is such an honor to be one of Screen Scoring students at USC Thornton. This is my opportunity to meet all of you talented people from all over the world in one melting pot. Producers, creators, directors, composers and many more.
Personally, although I am hard working a perfectionist, I love building relationship and forging friendship with people in the industry. It shapes me to be more creative and continue evolving in my life passion as a composer. I believe amazing things could be created by exchanging ideas with the right people, making all parts come together.
Please connect with me to my instagram @josephsdjafar. I am also more than happy to collaborate. Drop your email to jdjafar@usc.edu (provided at the link above).