Joseph S. Djafar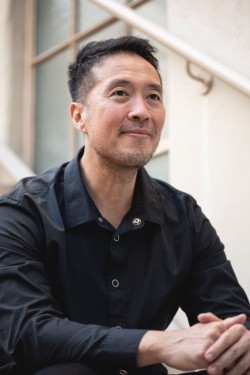 Welcome to my page
Joseph. Born and raised as Indonesian. I am a composer from Indonesia, my main instrument is Piano but I experiment with sound a lot, synth programming and sound designing. I study advanced certification at Berklee, Composing for film, tv and games, and also Composing electronic music and sound design.
While I am in Indonesia, I have the opportunity to score more than 50 movies, short film, tv series, advertisement in various platform in Indonesia. Including couple of movies on Disney plus and Netflix for local asian region. But now I am living in LA. I Graduated from USC Thornton in 2022.
I always cherish my opportunity to meet all of you talented people from all over the world: Producers, creators, directors, composers and many more. As a perfectionist who loves writing music and telling stories with my writing, building friendship is important for me. I believe amazing things could be created by exchanging ideas with the right people, realizing dreams as all parts come together.
Please connect with me to my instagram @josephsdjafar
Drop your email to Josephs.djafar2@gmail.com
IMDB https://www.imdb.com/name/nm3992770/
Oh, You can see more of my scoring in these videos! Hope you enjoy it: