Everett Kim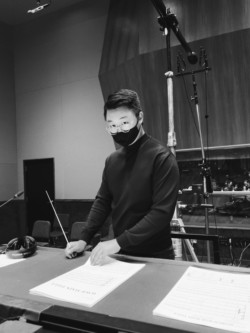 Hi! My name is Everett Kim and I am a composer from Manhattan Beach, California. I graduated from Berklee College of Music with a degree in Film Scoring and then went on to USC's Screen Scoring Program!
My motivation to become a composer actually came from deep rooted passion for storytelling through movies and my interest in how music plays such an integral role in the medium of film. When it comes to any given project, my ultimate goal is to write a score that can perfectly capture the emotion and atmosphere of the film through different soundscapes, instrumentation, and musical genres. The challenge of finding that perfect voice for a film is a process I love and I'm always excited to work with new filmmakers to help bring their stories to life.
Coming from an orchestral background as a pianist, trumpet and french horn player, I love mixing the classic orchestral style with synths, hip-hop/trap, and other sounds. Some of the composers that inspire me are Ludwig Görannson, Thomas Newman, Alexander Desplat, and Alan Silvestri. When it comes to film, some of my favorite movies are Moonlight, The Grand Budapest Hotel, The Green Book, Forrest Gump, and Inception.
Please feel free to reach out to me through my email or on Instagram @e.verettkim and I hope you have a chance to listen to some of my work.
Thanks!