Yiren Wang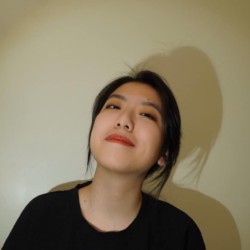 Hi! My name is Yiren Wang, I'm from Shanghai, China. The huge love for movies, animations, and games made me want to be a part of the creation of these kind of works. I'm happy to be here with you all and hope to meet you guys as soon as we can =) !
Yiren Wang is a composer for Film and TV, arranger, conductor, and a classical pianist from Shanghai, China. Born in a musical family offers Yiren great opportunities to study music at her young age. She went to one of the best music high schools in China, Music middle School affiliated to Shanghai Consevotory to study contemporary composition when she was 15, and she graduated from Berklee College of Music in 2020 with a major in Film Scoring.
During her years in Berklee, she studied with Emmy nominated Film Composer Sheldon Mirowitz, Conductor Emeritus of Merrimack Valley Philharmonic George Monseur, and S&R Washington Award winner Lee Abe. She had taken classes from multiple majors including Contemporary Writing and Production, Jazz Composition, and Film Scoring. Her musical compositions and arrangement were performed multiple times and she also performs as classical pianist and keyboardist. She performed as one of the seven conductors of Berklee Silent Film Orchestra in the San Francisco Orchestra leading by her mentor Sheldon Mirowitz. These experiences widen her musical language and gave her a new perspective on how to make music.
She will be pursuing a Screen Scoring master's degree at the University of Southern California.
Email: yirenvv@gmail.com