Seowon Hyun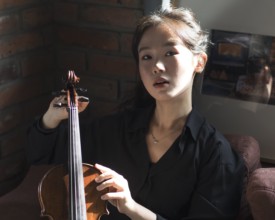 Hi, I'm Seowon. Thanks for stopping by my page! I have been working as an assistant film composer in South Korea and here are some scores I have made. Check below if you need some serious version of my Bio. Also, my website is coming up soon :)
Bio
Seowon Hyun is a composer for film, TV and new media from South Korea who believes in the power of film music that can speak right to one's deepest heart. She has composed over 10 feature films and TV dramas including films from South Korea and China. Working as a music director's assistant composer, her works such as 'Along with The Gods: The Two Worlds'(2017) , 'Along with The Gods: The Last 49 days'(2018), 'Ashfall'(2019) are also released in United States and in many Asia countries.
Seowon has had a lifelong passion for an orchestral sound. In 2019, she had an honor to be selected as a co-composer to write a symphony to celebrate Korean Centennial Anniversary by the Korean government and her piece was premiered by 'Seoul Philharmonic Orchestra'.(2019) She also has recorded scores with 'The City of Prague Philharmonic Orchestra'(2017)
Seowon eared her bachelor's degree in Liberal Arts at Yonsei University in Seoul. She is now facing her new chapter entering the renowned Screen Scoring Master Program at the University of Southern California where she was awarded The Sandra and Alan Silvestri Scholarship. She is thrilled to expand her career and her musical world in LA.