Muye Yu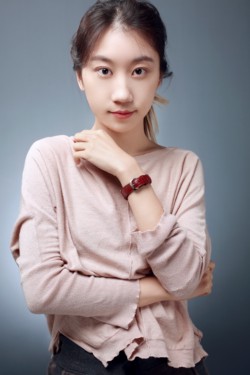 Hey, welcome to my webpage, and hope you enjoy my music! I am Muye Yu「于沐晔」, a 22-year old girl from Beijing, China.
I have studied in Beijing Film Academy(BFA) and worked directly in the industry for several years. BFA has set up a sound link between motion pictures and music. Besides the regular curriculums in BFA, I also study with Weill Hu( one of the most famous musicians in China)and have extra courses with teachers from central conservatory of China, learning traditional music. I hope the music I compose can not only perfectly correspond to the motion pictures, but the music has its own artistic value outside the pictures as well.
I am a workaholic and quick learner, I didn't stop composing music for TV series since 2017, and gradually get the chance to participate in making film music.(Snakes in the Forbidden City directed by Yuzheng. Climber......) Moreover, I devote myself a whole year to the practice in China Central Television. Recently, I am just trying and exploring a new field: composing music for vedio games! While there are some similarities between game music and film music, The process of composing and the music style differed greatly, and I find it intriguing and fascinating.
Music is always a loyal friend with me. I started to play the piano since 4 years old, and collected so many small instruments(such as Bongo, Cabasa, Harmonica, Penny Whistle........) for this "friend". There are so many amazing inspiration burst out from my mind, and music is the best carrier to demonstrate them.
I am also an excellent team player. In-depth communication gives me inspiration, provides me more room to grow and develop, so please feel free to contact me, It is my pleasure to exchange thoughts with you.
Contact Information:
Email: yumuye202009@163.com
FB:Muye Yu
Wechat微信: Mian-0728