Muye Yu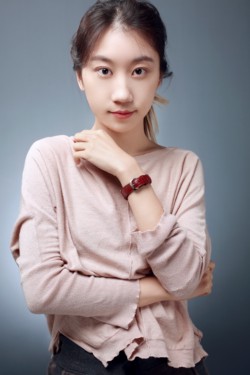 Muye Yu grows up in Beijing, China, and currently based in Los Angeles. She started to play the piano since 4 years old, and has a interest in collecting instruments (such as Bongo, Cabasa, Harmonica, Penny Whistle........) . Muye finished her bachelor degree in Beijing Film Academy(BFA), majored in film music production, then take one year off to learn traditional composition with teachers in Central Conservatory of Music. She is also the student of Weill Hu, one of the most influential composers of HongKong film industry.
Muye has worked directly in the industry for several years. She is a workaholic and quick learner, who didn't stop composing music for TV series since 2017, and gradually get the chance to participate in making film music.(Snakes in the Forbidden City directed by Yuzheng. Climber......) .She is recognized with her unique music style. Moreover, Muye devoted herself a whole year to the practice in China Central Television.
Music is always a loyal friend for Muye and she is a talent girl with so many amazing inspiration.
Contact Information:
Email: yumuye202009@163.com
FB:Muye Yu
Wechat: Mian-0728