Meimei Zhu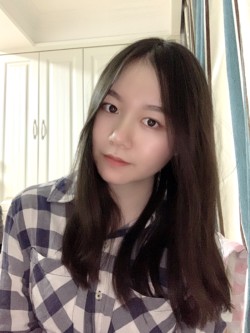 Hi! I'm Meimei from Wuhan, China. I've learned piano since 6 years old and composition since 14 years old. I grew up in a musician family and I appreciate music of all kinds and genres.
I graduated from The Attached High School of Wuhan Conservatory, and gained my Bachelor degree at Peabody Institute of The Johns Hopkins University majored in Composition.
I have countless hobbies and I'm always interested in new things. I love composing, playing piano, painting, KPOP, playing video games, Tarot divination……I think all of these help me experience different feelings and emotions and I can also put them into my music works.
I love working with other people. I believe the combination of audio aesthetics and visual aesthetics is more appealing, and in this way, the conveying of ideas and emotions of composers and directors will be maximized under the complementary effect.
Feel free to contact if you're interested!! (or we can just chat & play games together ><)
【Youtube】: https://www.youtube.com/channel/UCB6FwXn9M25xDV8xmd3EYew
(For more rearranged pop songs into orchestra ver.)
【Email】: meimeizh@usc.edu
【Facebook】: https://www.facebook.com/profile.php?id=100009203612242
【Danish Girl Ending Scene (Rescore)】



【Assassin's Creed Revolutions Traielr (Rescore)】
【Super soap 超级肥皂 (Rescore)】