Lex Stout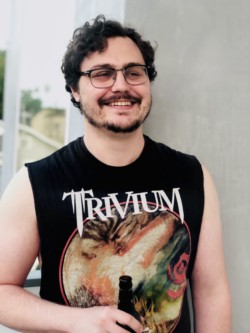 Hello! My name is Lex, and welcome to my profile!
A little about me: I love video games, computers, reading, Siberian Huskies, and have a much better grasp on the in's and out's of various musical genres than I do the English language!
If you love sweeping or hard-hitting orchestral cues, I'm your guy. Need something more intimate or delicate? No problem! I'm married, so that should help. Progressive metal? The 7-string is locked and loaded! Pagan-folk Revival? I'll meet you in the forest!
However, the more important point here is, music is a language that is inextricably linked with story-telling. The best scores of all time serve the story. The craft of building worlds through music and sound is what I'm passionate about.
Don't let my mustache intimidate you. Feel free to reach out!