Jungmin Lee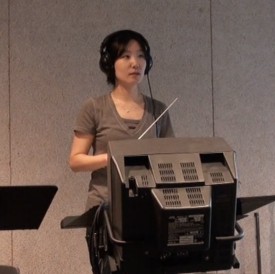 Hi! I'm Jungmin from Korea. I began taking piano lessons at 5, and studied Vocal music, Classical Composition, Orchestration, and Film Scoring.
I went to Berklee College of Music after receiving a scholarship from the North American Scholarship Tour. Besides studying Film Scoring, I also developed my piano techniques in other areas such as Jazz, Pop, Latin, and World Music.
After graduating Berklee, I had the opportunity to intern at the Elias Arts in Santa Monica, and the Music and Motion Productions in Venice.
I like playing the piano arrangements from classical pieces and jazz songs, talking about music with talented musicians, listening to music in various genre, hiking, swimming, and riding a bicycle.
You can listen to my music with videos on my website, jungminleemusic.com
I look forward to meeting and collaborating with new friends!
More Info on imdb