Jaimee Jimin Park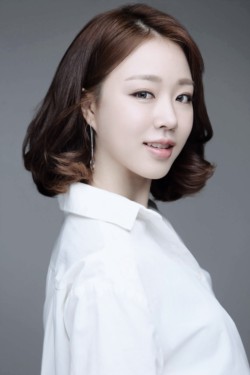 Hey!
My name is Jaimee Park, and I'm a media composer and a classically trained piano player. My parents are big fans of J.S.Bach, and my uncle is the conductor of the best choir in Korea, so it's no exaggeration that music has been a part of my life since I was young. Though my first crush was Brahms, I also fell deeply in love with Stan Getz and Chet Baker. I'm a huge fan of Zedd but I am also a fan of Darius and Tom Misch. I listen to Oasis or Radiohead a lot but I listen to K-pop songs as well. However, music is only one of many beautiful art forms. I like to use diverse tools to help me express myself, such as drawing, photography, make-up, interior design and so on. Music happens to be the art form with which I can best perform.
Naturally, writing music to picture became a big inspiration and motivation to me. I like hearing about what you're creating and I'd love to collaborate and create something exciting together. Please don't hesitate to ask me any questions. I'll get in touch as soon as possible. Thank you for taking the time to read this -
● The audio samples here represent myself the best. That being said, it doesn't mean I can write ONLY that kind of music; To check other genres of my music, click here. Thank you.
● Come visit my instagram!
Fun facts about me


✔︎ Name 3 favorite composers: John Powell, @johnj_powell, The great JP
✔︎ I am a... : foodie, dessert lover, animal lover
✔︎ I'm a globetrotter; I have visited more than 54 cities and 20 countries. Guess what my favorite city is!
✔︎ I was once a beauty Youtuber
✔︎ I like love cleaning
✔︎ I've watched The Devil Wears Prada more than 50 times.


▶︎ More video samples available on
▶︎ (Orchestal Covers of Pop songs)
Jaimee Jimin Park is a Korean media composer whose nearly life-long connection with music has led her to believe that music composition is something she was born to do.
Jaimee has established a widespread and dynamic career in the field of music for media that has captured audience attention internationally. Most recently, she has collaborated in scoring for four American short films. In addition to her film work, she has also led her musical endeavors into commercial music for a McDonald's radio advertisement (McDrive, 2017) broadcast in South Korea while she was director of music.
Jaimee completed her Master of Music degree at the Pacific Northwest Film Scoring Program in Seattle and plans to attend the University of Southern California's Thornton School of Music in Los Angeles.