Theron Kay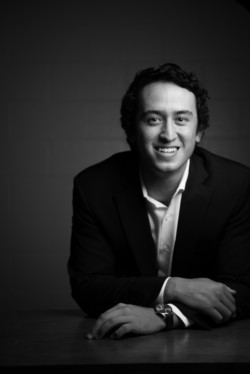 Theron Kay is a Hollywood-based pianist and composer for film, television and media. Dedicated and innovative, he strives to tell engaging stories and inspire others through his music. Theron first began his musical journey at the age of 6, studying to become a classically trained pianist. During his freshman year at Baylor University, Theron composed the soundtrack for ESPN's Snoop & Son: A Dad's Dream, a television series that featured Snoop Dogg which aired globally. The following year, he wrote the score for Fox Sports' television series The Evolution of Punk, which followed WWE superstar CM Punk and his journey leading up to his nationally televised debut fight in the UFC.
Following his move to Los Angeles, Theron composed scores for a multitude of films, shows and games, which ultimately earned him the coveted Paltsev Scholarship Award from Cal State University, Northridge, an award that honors and identifies up and coming composers. One of his most recent projects includes co-composing the score for The Ninth Passenger alongside Scott Glasgow (Captain America: Civil War, The Curse of Sleeping Beauty). The film stars Jesse Metcalfe (Desperate Housewives), as well as Alexia Fast (Jack Reacher) and Timothy V. Murphy (Sons of Anarchy, NCIS: Los Angeles, True Detective).
Theron recently graduated from Cal State University Northridge, where he pitched for the CSUN division I collegiate baseball team and obtained his Bachelor's degree in Music Composition for film & media.
Favorite Filmmakers: Robert Zemeckis, Wes Anderson, Damien Chazelle, Alfred Hitchcock, Christopher Nolan
Favorite Films: Vertigo, Chinatown, Bladerunner, Whiplash, Inception, Forrest Gump