Theron Kay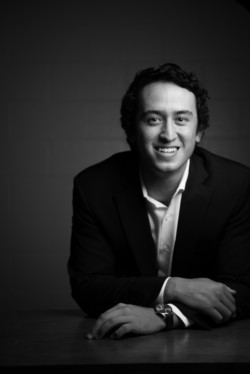 Hey y'all, my name is Theron, thanks for checking out my page! Music and I go way back to when my Japanese tiger mom first forced me to pick up the piano at 6 years old. While it turns out I wasn't quite cut out to be a concert pianist (sorry mom), I fell in love with composing...and throwing baseballs. Out of high school I attended Baylor University on a baseball scholarship to pitch for the Bears. Probably the most frequent question I get asked is: "Hey Theron, why don't you write your own walk out music for baseball?". While I don't have an answer for that question, I did the next best thing which was to write music for an ESPN show that starred rap icon, Snoop Dogg. I quickly realized that while piping 90mph fastballs was a ton of fun, writing music was my future career and made the move to LA to finish my degree at Cal State Northridge. It was here I got my first feature film credit writing music for The Ninth Passenger.
While I always loved writing music for the sake of writing good music, this experience made me realize that I truly wanted to be a part of something bigger. To me, being a part of a team that unites in a singular vision (whether that be film, tv or video games) to accomplish an immersive story or experience is the ultimate form of art. The whole collaboration of making something that is fresh and invigorating is what drives me forward everyday, and music is no exception to that collaborative process. Or maybe that's just the ex-athlete in me wanting to be a team player again, who knows!
There are so many amazing stories still to be told and great music can help tell those stories and take you to another place in an instant. Not to mention that with such an astounding pool of talented creators in this town, the possibilities of future media are limitless which I find incredibly exciting. My hope is that with the knowledge I've gathered so far, I can help contribute to this amazingly diverse world of entertainment in the same way my musical idols (Alan Silvestri, Alexandre Desplat, John Williams, and Bear McCreary among many others) have done. I can't wait to tell these stories with you and am looking forward to working with some of the world's best!
Outside of composing, I'm a huge sucker for classic films of the golden age, a quality Sci-fi RPG and all things baseball. So if you're into any of those, we'll get along just fine.
Below are a few examples of some past work I've done, including a few rescores from other films. If you want to check out some more of my work or read a more official bio, check out my website. Also feel free to follow me on Instagram, I'll (probably) follow back!
A few of my favorite filmmakers include: Robert Zemeckis, Wes Anderson, Sam Mendes, Alfred Hitchcock, Bong Joon-Ho
Some favorite recent films of mine include: Parasite, 1917, Whiplash, Into the Spiderverse, Baby Driver, Moonrise Kingdom