Norvin Tu-Wang 【诺文】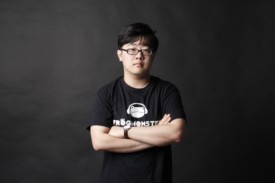 Contact: Send Email

Wechat微信: 917905181



Norvin Tu-Wang 【诺文】 (b.1997) , is a Chinese Australian Composer, Mixing Engineer, Sound Designer, Producer and Big-band Pianist, currently based in Los Angeles. He has a very diverse musical style from Film music, Concert/Chamber music, to Pop, EDM and Jazz.
Norvin began his music studies from a very young age, he started piano when he was 3, and started studying composition when he was 8. Later on he went the middle school of the Central Conservatory of Music, which is known as the top No. 1 music school in China, studying music composition and recording/mixing. And he went to Berklee College of music and Peabody Institute of Johns Hopkins University for undergrad, studying Composition/Recording Arts&Sciences.
Norvin also work as a part time freelance composer and a web designer in addition to his study at school, he has his own studio running since 2014, mainly doing production, music transcription, scoring, as well as commissioning concert music, one of the piece Norvin arranged/orchestrated for the Chinese Military band got performed at Great Hall of the People in 2014, he also worked as a mixing engineer for few years, as well as a EDM producer(aka.FrogMonster).
Norvin's most recent works/participated projects(2019)
Films
Orchestrator/Music Copyist/Music Preparation for AKA: Chairman Mao 1949"决胜时刻" (2019)dir. Ning Haiqiang宁海强, a Triple-A movie made for the celebration of the 70th anniversary of the People's Republic of China


Orchestrator/Additional Music for GaoJiDongWu"高级动物 (?not released yet) dir. Gao Qunshu高群书(Suspense/Crime)

Composer/Sound Designer for Paradise Program (2019) dir. Zhang Shanshan张姗姗


Additional Music for When We Are Together 我们这些年/遇见幸福 (2019) dir. Meng Ji 梦继(Romance)

Games
Composer/Sound Designer for Xiuqiu Tossing绣球 (2019) by. An Ran 安然
Trailer Music for Challenger(2019)
A lot of Norvin's original film score cannot be shown in public with pictures due to confidentiality/contract agreement, but here are some rescore examples Norvin did in the past few years
Score Practice for game Ori and the Blind Forest (GamePlay)
Rescore for Arrival (Both Sound Effects and Music)
Rescore for Harry Potter 7 Deathly Hallow Sky Battle Scene(Music, SFX)
Rescore for Mountain May Departs 山河故人(Music)
Contact: Send Email

Wechat微信: 917905181(扫描二维码添加)


Also check out my Spotify/网易云, if you are interested in EDM:
Spotify
网易云