Matthew Thomas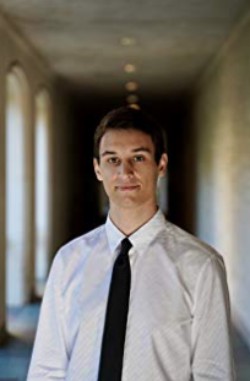 Hi, my name is Matthew and I am a film composer originally from Texas. Having played classical piano from a young age, I later moved to band, percussion, and choir, and then continued in music studying composition at The University of Texas.
My first major credit was Terrence Malick's "A Hidden Life" where I wrote music in addition to James Newton Howard's beautiful score. I also recently scored an Amazon Web Series comedy "Public Displays of Insanity."
In my writing process, I strive to support the productions I work on by providing a quick turnaround of music in a versatile range of genres. I aim to work closely with directors/producers through an accurate understanding of the narrative of each project and then translating it into music.
You can see more of my work on my website where everything is categorized by genre. Also feel free to call or shoot me a text: 972-922-6848.
Some of my biggest directorial influences include Christopher Nolan, Terrence Malick, and Spielberg. Some composers whom I admire: John Powell, James Newton Howard, Ludwig Goransson, and Hans Zimmer.
Below are some scenes from popular music re-scored with an orchestra with original music, additionally you can listen to music in a wider range of genres on this page at the top right: