David Lewis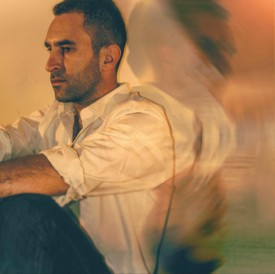 Dave Lewis displays a versatility that is imaginative, tasteful, and charismatic.
From soundtracks to contemporary jazz, lush background soundscapes to epic thunderous action, composer Dave Lewis exhibits a profound and eclectic musical range. His most recent film and commercial work has been featured in Fox, PBS, Vogue, BET, Cadillac, Dropbox, Peroni, DC Comics, The Guardian, Teen Vogue, and the Gap.
Born in 1983, Lewis grew up playing piano and began composing at the age of 8. By twelve, he was given his first drum set and spent years crafting his own personal style, influenced by jazz, Latin, and East Indian classical music.
As a teenager, Lewis studied with some of Oakland's top jazz musicians and was playing regularly with a college jazz band while still in high school. He received a scholarship to the Berklee College of Music where he graduated in 2006.
A solid, articulate, and dynamic drummer, Lewis is a seasoned player who has become one of the most sought-after live and studio musicians in Los Angeles. He has performed with some of the biggest names in music, including jazz icons Mike Stern, Joe Lovano and Richard Bona, rock artists Vince Neil (Motley Crue), Robby Krieger (The Doors), and George Thorogood, and world music groups Arohi Ensemble, Sheila Govindarajan, and the Salar System Collective.
In 2010, he formed his own jazz quintet, The Dave Lewis Group and completed his first solo record, which features some of the most recognized jazz musicians in the world- among them Jay Oliver, Bob Franceschini, George Brooks, and Oskar Cartaya. This self-titled debut features a lush sound influenced by The Yellowjackets, Mike Stern, and Pat Metheny.
It wasn't until 2015 that Dave was asked to score his first short film and discovered his true passion for composing music to picture. The experience was life changing. Dave fell in love with the process of developing themes, creating an emotional backdrop, and telling captivating stories through music. And so a new chapter began...
Dave is now studying screen scoring at USC and is thrilled to be learning from an unparalleled world-class faculty, as well as being a part of an extraordinary community of distinguished composers.
The Orville - Fox - Season 1 Trailer
Cappasity (Commercial)
Lanka (Short Film)
BET (Commercial)
Dropbox (Commercial)
Iron Maidens - PBS - (Online Series)
Peroni (Commercial)
Peroni from Anthony Pietromonaco on Vimeo.
Edwins (Short Film)
EDWIN | CANADA DAY from Andrew Gura on Vimeo.