Alexandra Kalinowski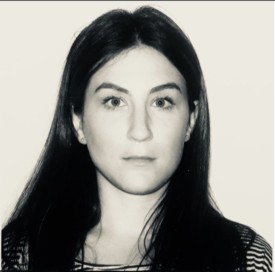 Alexandra Kalinowski is a composer, vocalist and pianist with an undergraduate degree in Classical Voice Performance. An experienced songwriter, she has released numerous EPs with her five-piece orchestral-pop band and played in New York's CMJ Festival. Her songs have been featured on soundtracks and on-screen in the films "Sweetwater" starring Ed Harris and January Jones and "The Anchorite" by writer/director Aviv Rubenstien. As a composer she has scored films in a wide variety of genres and maintains a deep love for intimate personal stories, dark comedy and science-fiction. Her work has been shown at the TriBeCa Film Festival and the Big Sky Documentary Film Festival in addition to the DC Indie Film Fest, Austin Revolution Film Fest and more. With a gift for melody and themes, she is eager to enter into new partnerships with filmmakers.
Drive from Visible Poetry Project on Vimeo.
The Pyramid from Aviv Rubinstien on Vimeo.