Aki Cao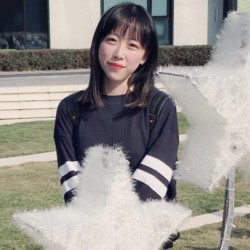 We love stories out of instinct, just like we were always eager to hear about those colorful yet diverse stories when we were just little kids. Lucky us, visual media such as movie, television, game stories, are such perfect medium for leading us deeply into the plots and twists.
Moreover, it's like a mirror of our lives, our societies and even our global environment. And we get to dive deeper into the emotions of the wonderful and fascinating storylines as we can feel empathy and learn from the stories.
Therefore, I strongly believe that with the combination of screen music, the plots and twists of stories can be maximally enhanced for creating unforgettable audience experience. This is why I am passionate about screen music and this is my purpose and motivation of creation.
So who am I? Well, I was fortunately enough to step into this fantastic musical world when I was 4 years old staring to play the piano till now.
As a devoted pianist, I was part of the Shenzhen Senior High School's Orchestra for five years and performed ethnic folk music in an ensemble this year.
As an adventurous composer, I completed my undergraduate studies of Composition in Xinghai Conservatory of Music. While working as a freelancer, I composed for distinguished film projects such as independent films, animation, drama films etc.
For me, screen music is an incredibly great art that I am keen on in my whole life. I am super excited for exploring various musical styles, emotions and stories with all the storytellers, musicians and look forward to creating brilliant stories with all of you!
Movie Genres of My Interest:
Dramedy: Wonder, A Cool Fish, Bajrangi Bhaijaan
Sci-Fi: Inception, Interstellar, Cloud Atlas, District 9
Drama: Dunkirk, The King's Speech, Slumdog Millionaire
Fantasy: The Pirates of the Caribbean, The Lord of the Rings, Harry Potter
Animation: Nezha, Up, Digimon
etc.
Composers of My Interest:
Hans Zimmer: Interstellar, Le Petit Prince, Blue Planet II
Alexandre Desplat: The Imitation Game, The Curious Case of Benjamin Button, The King's Speech
Ólafur Arnalds: 20:17, re:member, only the winds
Claude Debussy, Sakamoto Ryūichi, Jóhann Jóhannsson,
etc.
Music Styles of My Interest:
Contemporary Classical, Post-Romantic, Impressionism, Minimal, Electronic, Pop music, World music, Buddhism music
Works: