Victoria Wirthlin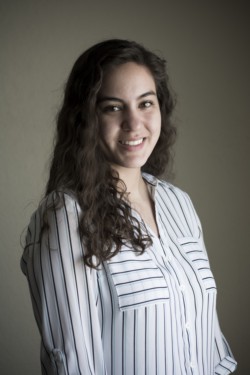 Victoria Wirthlin is a native of Virginia, born to an American father and Chilean mother, but considers north Texas to be her home. Her multicultural family experiences exposed her to a variety of music genres, and the family tradition of Friday-night movies and listening to movie soundtracks eventually cemented in her the desire to pursue film scoring as a career.
She began flute lessons in the sixth grade while in Texas and won multiple performance awards throughout the years. She studied music theory and flute performance at the La Schola Cantorum conservatory in Paris, France while still in high school, where most of her peers were pursuing undergraduate or graduate degrees in music. Her passion in music did not stop with flute performance however. Although she began her undergraduate studies with a scholarship in flute performance, she recognized that more time was spent composing music than practicing the flute.
While attending a concert of Mozart's Requiem, she was enraptured by the beauty of his music and found, to her surprise, that she could create variations of the music in real time. Victoria had composed close to 400 pieces of music before changing majors, and graduated with a Bachelor of Music in Music Composition. Victoria is currently pursuing a Master of Music in Screen Scoring at USC, where she is expected to graduate in May, 2019. Before attending USC, Victoria composed an original score for a documentary, which came in second place in a recent film festival.
Victoria's most influential composers are Michael Giacchino, James Horner, John Powell, Harry Gregson-Williams, and Hans Zimmer.