Kara Ford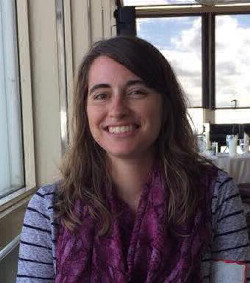 Speak with words and people will hear, but speak with music and people will listen.
Kara is a music-indulging, book-loving, Harry Potter nerd from Garden Grove, California who received her Bachelor's degree in Film Scoring from Berklee College of Music with a minor in conducting. She has scored dozens of films as well as written arrangements for classical, jazz, contemporary, Latin, and Hindustani styles with performances by the Albany Symphony String Quartet in New York and the Swingtown jazz band in Disneyland.
While in Boston, Kara scored short films and documentaries, performed in numerous musical theater orchestras, and conducted and played for classical and jazz recording sessions. After graduating from Berklee she returned to LA where she interned as a composer's assistant for Ryan Shore, editing music for Nickelodian and Disney Channel films. She later worked as a music librarian for JoAnn Kane Music Services and recorded an original big band chart at Capitol Records under the tutelage of acclaimed arranger Chris Walden. Kara has since continued writing film music and performed on piano and trumpet for the Hollywood Chamber of Commerce, the NAMM show, and special events for celebrities including Diane Geurrero, Lionel Richie, and Todd Rudgren.
Inspired by the magic of storytelling, Kara writes music with the purpose of shining light on preconceived misconceptions and challenges audiences to find beauty in places often overlooked.