Jonathan Zuniga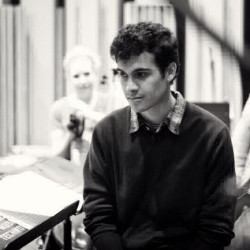 Jonathan is a film composer from Fort Collins Colorado. He plays violin and holds a Bachelors in Composition from the University of Northern Colorado. Outside of schooling Jonathan works as a freelance composer for films and videogames.
Musical influences include music from John Williams, Hans Zimmer, Alexandre Desplat, Max Richter, John Ottman, and Thomas Bergersen.
He is passionate about music, soccer, lemonade, playing videogames, and guacamole. Favorite movies are definitely Oblivion and Scott Pilgrim vs. the World.
"You've got some really good brass writing." - Bruce Broughton