Alvaro Balvin Benavides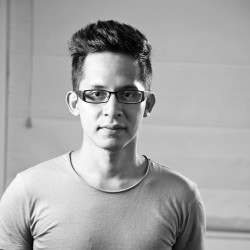 I'm a film composer from Peru, currently living in Los Angeles. I studied my Bachelor's Degree at Berklee College of Music in Boston, majoring in Film Scoring. And now i'm doing my Masters at the USC Screen Scoring Graduate Program.
I believe that every film deserves a unique sound that defines it sonically. Sometimes it can be a melody, theme, small motif or a texture that defines your film and makes it unique. Every film is a new different world and it deserves music that will serve the picture at its best.
I have a musical background that ranges from classical, jazz, electronic, rock to more ethnic styles like afro rhythms, south american styles, afro peruvian music and such. In my music I tend to blend the orchestra with synthesizers, giving the scores a contemporary sound with evolving synths soundscapes. I also love to implement ethnic instruments if needed to.
You can hear some of my previous works in films, and documentaries in this page.
I've been passionate about music and films since a little kid and love music and storytelling. That is one of the reasons i decided to become a film composer. I always look for originality when writing a Score, each film deserves to have its own unique palette of sounds and its unique voice.