Alec Sievern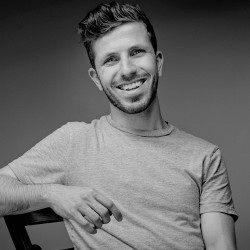 Please enjoy the cues on the right, taken from various short films and video games. If there are any genres not shown that you would like to hear, shoot me a message!
As a concert pianist turned film composer, I was drawn to the idea of creating musical soundscapes that best complement the ideas and emotions in film. I had built a large resume of piano performances across the country, including a solo appearance at Carnegie Hall, where I performed the stories and ideas of many of the world's greatest artists. These interpretations triggered a desire to develop my own ideas. At the University of Notre Dame, I began composing for student films, where my love for storytelling furthered. I slowly began to experiment in the periphery by blending classical influence into modern musical techniques, creating a musical palate that attempted to discover previously unexplored ideas.
Since graduating in 2017, I have worked in the professional scoring world on short films and video games. I was selected to participate in the NYU Film Scoring workshop, where I had the privilege of recording my music with live orchestral performers, and in 2018, I was awarded the ASCAP Betty Rose Scholarship, given to an "outstanding, promising composer participating in The ASCAP Foundation Composer-in-Residence Program at the University of Southern California".
Movies like Moonlight and Call Me By Your Name best demonstrate my love for film - they present unique stories that are relatable to each of us individually. My goal is to help achieve this level of impact in my collaborations with other passionate artists.