Ryder McNair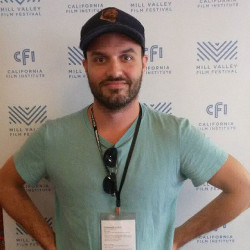 Ryder McNair is a versatile and collaborative film composer and musician. He has scored numerous feature and short films that have screened at international film festivals including South By Southwest, Tribeca, Slamdance, Seattle, Santa Barbara and Mill Valley.
This year, Ryder was thrilled to study with the likes of Pete Anthony, Patrick Kirst and Lawrence Shragge at USC's Screen Scoring Masters program, where he was the recipient of both the Joe and Alice Harnell Scholarship and the Betty Rose Collaboration Awards. Over the course of the year he also worked on Netflix's forthcoming Orson Welles feature doc They'll Love Me When I'm Dead, SXSW short film Come And Take It, along with commercials for Dee Rees (Walmart) and the NBA.
Recent feature Yosemite, directed by Gabrielle Demeestere and starring James Franco and Henry Hopper, won multiple festival awards before a successful theatrical run in 2016. Ryder also scored SXSW Audience Award-winner Uncle Kent 2, which Indiewire lauded as a "defiantly unconventional crowdpleaser", and went on to theatrical and online distribution by Factory 25. Short films include Primrose, which premiered at SXSW, and Let's Not Panic, which premiered at Tribeca.
Ryder has also toured with Bonnie 'Prince' Billy playing keyboard and organ, and composed and arranged strings for The Letting Go, in particular Love Comes To Me and Cursed Sleep.
Below is some work Ryder has done at USC, including his piece for 65-piece orchestra, a rescore of THEORY OF EVERYTHING. This scene provided an opportunity to write something with lots of color and movement during a passage of time montage. The story of the late Stephen Hawking's life is inspiring, beautiful, and moving, and hopefully his spirit is captured in the music.