Nathan Engelmann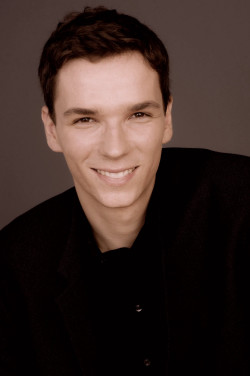 Hello!
Thank you for taking the time to look at my page. I'm thrilled with the prospect of working with you.
My musical background converges from many different directions. I started as a keyboardist, singer, and trumpet player - jazz, rock, and reggae were my primary genres. I performed with multiple ensembles, and worked as the keyboardist for reggae legend Norma Fraser beginning in 2011.
Once I started my degree at the University of Oregon, I studied classical composition, voice, and piano. I composed for many ensembles, including the grammy award-winning vocal ensemble Roomful of Teeth. Along with my concert pieces, I scored numerous films during my undergraduate, and had the opportunity to present film scores at the Undergraduate Research Symposium and the Oregon Bach Festival. While at the UO, I worked as a video editor for 3 years. My work as an editor helped me refine my sense of pacing and rhythm in film making.
Since then, I have composed for radio, video, trailers, and award-winning shorts and feature films. Every day, I find myself falling deeper in love with film and film scoring. I hope to have the chance to collaborate with you and make something special!