Tony Yan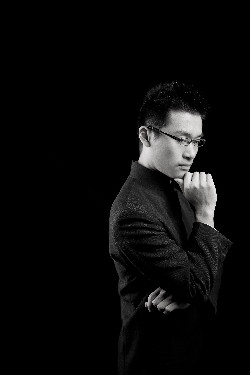 Yi "Tony" Yan is a composer born in Nanjing, China.
Tony graduated from Nanjing University of the Arts School of Music with a Bachelor's degree on Composition and Shanghai Conservatory of Music with a Master's degree on Composition Theories.
While being trained to write contemporary classical music, Tony composed concert works including orchestral music, chamber music and chorus music. Among which, his symphony Sinking for orchestra was played by Qingdao Symphony Orchestra in Beijing Concert Hall in the final ceremony of Beijing Modern Music Festival as one of the winners of the Symphony Composition Grand Prix in 2013.
With great love of film, musical and video game, Tony also keeps composing for screen and stage. His composition includes music for Rag's Love the musical, which was performed in Shanghai Theatre Academy as one of the invited works of Shanghai International Art Festival in 2014; incidental music for stage play North Shanghai, of which the orchestral version of the theme song was chosen to be published by Ablaze Records in the album Stage and Screen Vol.1; soundtrack for independent video game Gemini which has won many honors and was published in 2016.