Sergio Ramis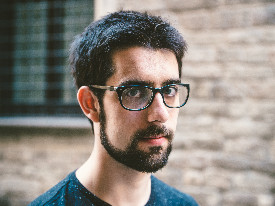 I'm an award winning film composer and producer, born in Mallorca, a small island in the middle of the Mediterranean Sea, and raised in Barcelona.
As a film composer I have worked on several projects such as short films, feature films and documentary, scoring in a wide range of styles including thriller, drama and action among others. I have won highly recognisable film scoring competitions such as the X Jerry Goldsmith Award and the California Independent Film Festival Film Scoring Competition.
My latest work is Black Hollow Cage a Thriller/Sci-fi/Terror film. Previously I've worked on indie films such as Escape from Marwin and Lucas, scored shared with Arnau Bataller.
In addition, I worked as orchestrator in productions such as Zero (a Scott Free production) and as composer assistant in several big budget films.