Qingnan Ma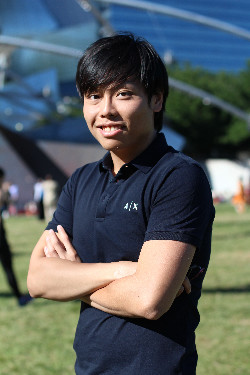 Qingnan Ma (b.1990) is a composer, music producer and songwriter from Beijing, China. He has been playing piano since age 5. He comes from a family who cares for music deeply, which fostered his interest and talent. His grandfather was once the director and conductor of the Symphony Orchestra of Changchun Motion Picture Studio and his grandma was a film music editor. When he graduated from high school at age 18, he followed his inner voice and become a composer.
Qingnan has a wide range of composition genres, from commercial music to contemporary solo, chamber and orchestral works. He has scored for two commercial films and some advertisements in China. He also has a rich knowledge of music software and recording equipment.
Qingnan now is a master student of Screen Scoring at University of Southern California. He holds a BA degree from Communication University of China, with a major in Commercial Music Composition and MM degree in Composition from University of Missouri-Kansas City Conservatory of Music and Dance. His teachers include Dr. Chen Yi, Dr. Zhou Long and Dr. Paul Rudy (Composition), Wu Zhiyan (Film Music Composition), Jiang Anqing (Music Production), Cui Huiwen and Jin Yuren (Piano).
Besides composing, he is a big fan of film, and fond of photography and video editing in his spare time.