Benn Cole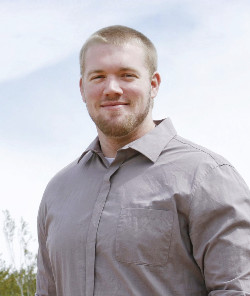 From Las Vegas, Nevada, I went to a music High School with emphasis in piano performance. After graduating I moved to Peru for 2 years to serve a mission for my church and set aside my life. Upon returning to normal life I came back to music and was interested in pursuing the composition side of music and produced two solo piano albums. I have been listening to film music since I was a young and have always been obsessed with film, film production, and film music. I looked for a college or conservatory that offered Film Music studies and found the Berklee College of Music.
While I was at Berklee I learned some of the most important lessons, skills, and abilities that are crucial to become a good film composer and I couldn't be more grateful for that amazing experience. It was during my time and Berklee that I began looking for what I was going to do after graduation and I found this program, Screen Scoring, at USC, and knew that was next, dependent on getting in of course.
Well, long story short, here I am, absolutely amazed at the talent and gifted people I am surrounded by, and look forward to the many friends and colleagues that I'll meet while a student at USC!