Amy Chen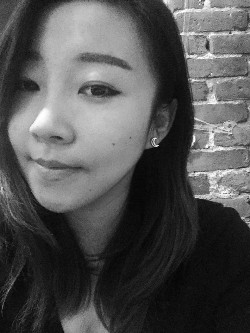 Xiaoshu (Amy) Chen is a composer for visual media from Jinzhou, China. She has scored numbers of Chinese TV films, commercials, and also produced tracks for Chinese artist.
Amy received her Bachelor Degrees in Film Scoring and Contemporary Writing & Production from Berklee College of Music in 2015. There she was among six students that were chosen by three-time Emmy Nominee composer, Sheldon Mirowitz to re-scored F.W. Murnau's "The Last Laugh" (1924) in collaboration with the Berklee Silent Film Orchestra. From this experience, she got a chance to conduct her music at the 20th annual San Francisco Silent Film Festival at the Castro Theatre. Xiaoshu also earned the Michael Rendish Award for outstanding achievement by Film Scoring Department of Berklee College of Music in Spring of 2015.
In 2016, she moved to Los Angles. She interned for Grammy-award winning composer, Heitor Pereira (Despicable Me, Minions) at Backyard Studios. She had also interned for music editor, Nick South (Mean Girls, Rock Dog).
Her credits include three TV films, "Scandal", "The Love Under the Mountain", "The Prosecutor", "Qin Huang Yi Zhong", that were shown in China Central Television 6. Her original score, 'The Throne' was nominated by International Filmmaker Festival of World Cinema London.
In addition to composing and conducting, she had also arranged for a few artist like Lingyan Yang, as well as famous Chinese singer, A-Lan, and was shown on one of most popular Chinese TV shows 'Chang You Tian Xia', broadcasted on Jiangsu Television.