Alex Stix-Brunell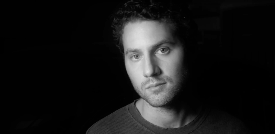 Alexander Stix-Brunell is a composer from New York City. He currently writes for film/tv.
Alex specializes in emotionally penetrating electronic/acoustic music. He prides himself on a diverse sample library, from which he pulls sounds to create evocative melodies and textures. Alex continues to be inspired by the work of Ryuichi Sakamoto, Cliff Martinez, and Alberto Iglesias.
Alex graduated from Brown University ('14), where he studied music composition and film theory.