Jonathan Keith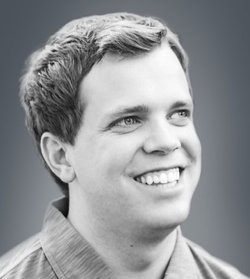 Jonathan Keith began composing and playing the piano around age four and by five had already won his first competition. Originally inspired by Disney film music, he began a career in composition and by age sixteen, had led his first jazz big band piece as the first place winner of the national MENC composition festival. The following year, he soloed in his own piano concerto with a community symphony orchestra. He received his bachelors degree in piano performance from Brigham Young University, his masters degree in piano performance, pedagogy and composition from University of Michigan, and a masters certificate in scoring to motion picture from University of Southern California.
He won best original composition three times in a row at the International Festival for Creative Pianists and was also awarded best improvisation, best arrangement of a pop song, and most versatile pianist. Jonathan participated in the 2013 International highScore Festival for New Music in Pavia, Italy and the 2015 NYU ASCAP Film Scoring Workshop, where he was mentored by significant film composers including guests Sean Callery (24, Homeland Security) and Mark Snow (X-files, Smallville).
Recorded at Eastwood Scoring Stage Re-score from "How to Train Your Dragon"
Jonathan was the composer for the documentary Ragnar Relay Series, Running All Night (2013), and an independent film, All At Once (2015) that competed in the 2015 Traverse City Film Festival.
Jonathan has also soloed with major symphonies and has performed in Europe and the United States in competitions and concerts, including the World Piano Pedagogy Convention in Anaheim CA, the International Music Academy of Pilsen in the Czech Republic, and the Hyde park Concert Series in London.
Aside from music, Jonathan enjoys spending time with his wife and daughter. He plays golf and tennis for fun and enjoys traveling, hiking, and trying new foods.