Chris McElroy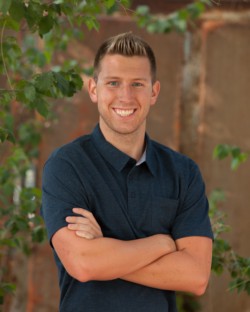 Hi! My name is Chris McElroy, and I am a film and visual media composer of multiple genres and styles, with an emphasis on classical orchestration. I have a repertoire of scored film projects from CSU Northridge students, where I graduated with a degree in Media Composition Magna Cum Laude. During my time at CSU Northridge I had the blessing of studying with Elizabeth Sellers and Clinton Rusich, as well as interning with Jeff Rona and Alexander Arntzen. I have several films listed on IMDB with myself being a contributing composer on them. I look forward to working with you in the near future!! Feel free to email me any time at chris@chrismcelroymusic.com !
A little extra about myself- I was born and raised in Orange County, so LA is quite familiar to me! In addition to being a composer, I am a classical trained pianist, and studied for several years with USC Alum Dr. Kirill Gliadkovsky. Outside of writing film music, I was a swimmer on an Olympic Training squad during my high school days, and actually spent 6 years coaching swimmers, culminating with myself coaching Olympic Trials qualifiers in Santa Clarita during my time at CSU Northridge. Needless to say, I leaned a thing or two about dedication and perseverance from my time on deck and in the water!
Again, thank you for taking the time to read about me. As I stated above, always feel free to shoot me an email- I'd love to get to know you further!