Victoria Wirthlin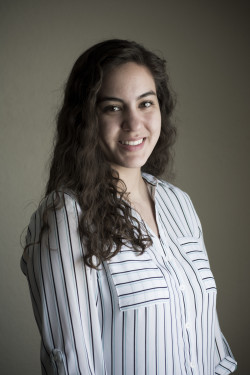 My musical journey began when my parents pulled me out of piano lessons only after two months due to the lack of practice. I was eight years old at the time. I then took music seriously and began teaching myself on an electric piano. I gathered sheet music and taught myself simple pieces until I could play my favorite movie soundtracks such as Pirates of the Caribbean and Pride and Prejudice.
My interest in music continued to grow when I began playing the flute in the 6th grade. I was given lessons with the proviso to practice diligently. I made it happen. I practiced two hours a day as a beginner and I progressed quickly. My determination and progress through middle school and high school caught the attention of a top university professor who graduated from Julliard. I was a Junior in high school when she began teaching me. My passion and love for the flute and piano led to a great desire to explore all parts of music.
During high school, I took interest in music notation software and began experimenting with music composition. I didn't compose seriously until I attended Mozart's Requiem. I was enraptured by the beauty of his music and I found to my surprise and delight that I could create variations of the music in real time. That was the starting point of taking music composition seriously. I soon discovered that more time was spent composing than flute practicing. I had composed close to 400 pieces of music before finally deciding to major in music composition.
I continue to be amazed at the power of music to inspire, touch, humor, and motivate, and I am passionate about creating music that touches the soul.
It is my purpose to create beautiful music for film and other genres that will speak to the heart and soul to uplift, encourage, strengthen and edify the listener.
My most influential composers are James Horner, Dario Marianelli, Hans Zimmer, and Marco Beltrami.