Sara Barone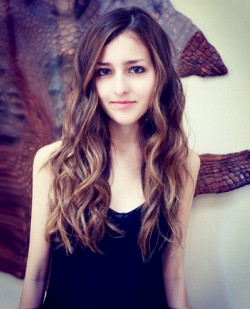 On the right, please find some pieces I've written for shorts, feature films, webseries, and television!
Why Film Scoring?
For me, the greatest joy in creating music for cinema is the process of collaboration with a wide range of artists. I became drawn to film composition 4 years ago, when I was living in NYC, during which I collaborated with an array of filmmakers, contributing music to short films, features, television, fashion films, webseries, and advertisements. In addition to my undergraduate music studies at Columbia University, I took a variety of film analysis classes. During this time, I became introduced to the concept of assuming the role of a dramatist and became fascinated with the challenge of inventing new sound worlds for each project in order to effectively represent the stories portrayed on screen. I find this process of discovery to be incredibly thrilling, and I am constantly focused on creating a score that resonates emotionally with the viewer. For me, this entails working closely with live players. The intent and commitment of a live performer is a vital component in helping the music achieve specificity with the characters and narrative.
The opportunity to achieve this kind of influence in the context of film is what I find most exciting about working in this medium and is what I intend to continue exploring in my professional collaborations.
Work Experience:
-I have assisted LA-based film composers, Benjamin Wallfisch (Bladerunner, It, Hidden Figures, A Cure for Wellness), Henry Jackman (King Kong, Jack Reacher, Captain America), and Michael Levine (Cold Case).
-I have worked as a freelance composer for production companies HAUS and MassiveMusic, writing original music for television and advertisements.
-This past summer I was selected to participate in the ASCAP Film Scoring and BMI Television Scoring workshops in NYC, during which I worked under composers Mark Snow (The X-Files), Mac Quayle (Mr. Robot), Nathan Barr (The Americans, True Blood) and had the privilege of recording my music with live orchestral players.