Ryder McNair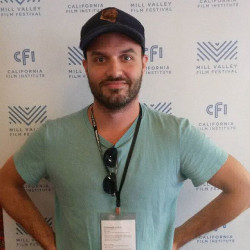 Ryder McNair is a versatile and collaborative film composer and musician. He has scored numerous feature and short films that have screened at international film festivals including South By Southwest, Tribeca, Slamdance, Seattle, Santa Barbara and Mill Valley.
Recent feature Yosemite, directed by Gabrielle Demeestere and starring James Franco and Henry Hopper, won multiple festival awards before a successful theatrical run in 2016. Ryder also scored SXSW Audience Award-winner Uncle Kent 2, which Indiewire lauded as a "defiantly unconventional crowdpleaser", and went on to theatrical and online distribution by Factory 25. Short films include Primrose, which premiered at SXSW, and Let's Not Panic, which premiered at Tribeca.
Ryder has also toured with Bonnie 'Prince' Billy playing keyboard and organ, and composed and arranged strings for The Letting Go, in particular Love Comes To Me and Cursed Sleep.
Ryder grew up in Toronto, Canada, on Brunswick Avenue. A multi-intrumentalist, studying piano since he was five and guitar since he was a teenager, Ryder received his BA in film scoring from Berklee College of Music. He has worked in Toronto, New York and Los Angeles, and currently lives in LA. He is incredibly excited to be a part of the 2018 Screen Scoring class.
Below is some work Ryder has done at USC and beyond over the past 6 months. For the clip requiring a password, it is: backlash