Preston Nowakowski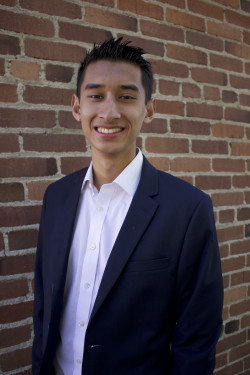 Preston Nowakowski is an LA based composer, musician, and film enthusiast. He received his undergraduate degree in Media and Commercial Composition from California State University Northridge, where he trained in classical and contemporary music composition for film, and collaborated with an array of student filmmakers and musicians.
In the Spring of 2017, Preston was selected for the Society of Composers and Lyricists' Mentorship Program, where he met with composers David Das, Miriam Cutler, and Ashley Irwin in addition to other industry professionals such as Charlie Londono and Ray Costa.
As a percussionist and pianist, Preston has studied and composed works for Jazz, Brazilian, Afro-Cuban, and Pop ensembles. His film music emcompasses his diverse background, and he has continued to explore new styles (most recently Irish Jigs and Japanese Shamisen music).
CSUN Studio Orchestra at the Valley Performing Arts Center- Spring 2016