Cali Wang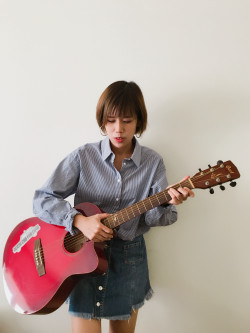 Raised in Taipei, Taiwan, a city in the heart of Asia that gathers civilizations from all over the world, Cali has been keen on learning about different cultures and the communications between them from a young age. She started to watch a wide variety of movies in high school, from Kieslowski to Hong Kong cinema, and it is back then that she found her love for film scores and the way music can bring pictures to life in film.
While studying Theatre and Drama in college, she started to score many plays and short films. She gained many experiences in how music or sound can support storytelling in a variety of ways, while at the same time, she kept accumulating professional music skills such as orchestration, music writing, and sound design. Meanwhile, she studied performing arts, which enabled her to approach characters through in-depth character analysis. Many of her works have been recognized and credited by institutions such as the Golden Horse Short Film Awards and Cannes Corner . After graduation, she continued to work on different types of productions including TV series, commercials, short films, and public art installations.
Cali's Compositions cover a variety of genres from orchestral scores to industrial / electronic sound design. She is also a 8-year guitar player who focuses mainly on fingerstyle and pop song arrangement. Having participated in over a hundred of theatre productions and several short films as well as features, she is looking forward to bring along these experiences and join the great community of L.A. film industries.
"MAD MAX: Fury Road" Rescore - Cali Wang from Cali Wang on Vimeo.
Parade of Gods (攻殼機動隊 Re-core Taiwanese / electronic ) from Cali Wang on Vimeo.