Ye Zhang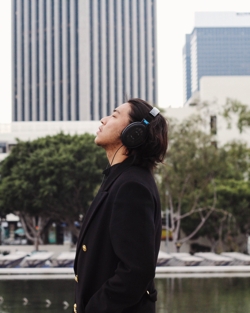 Ye Zhang is a music composer from Beijing, China. He is 25 year old and currently resides in Los Angeles, California. He graduated from China leading music school, The Central Conservatory of Music, in 2014 and has since been traveling in western countries for composing opportunities. In late 2015, Ye moved to the U.S. to expand his knowledge about America movie industry.
At the age of four, Ye learned to play the piano and saxophone. In his teen years, he became a big fan of movies produced in America and his home country. His growing interest in movie scores and soundtracks led him to pursue the study of music composing in his hometown, Beijing. While studying in The Central Conservatory of Music, he also worked with his professor in scoring some very popular TV series in China.
Ye composed music for China pavilion in the World Expo, which took place in Milan, Italy last year. As a music director, he has collaborated with numerous notable filmmakers and performers in the past, like Lang Lang, a concert pianist and CCM alumni. Since his graduation, Ye has been scoring for Chinese feature films and animation movies. His music contribution to Spiny Life will screen in China and U.S. later this year.