Xiao Liang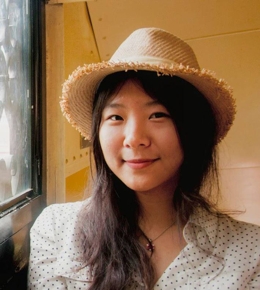 Born and raised in Beijing, Xiao Liang is a new media composer who loves working with directors, game developers and people who really put passion into their work. Xiao began studying piano at the age of 4, science at the age of 7, and media art at the age of 18, but not until the age of 20 did she write her first song and find her talents in music.

After two years' self-study of music theory, Xiao ended up in a master composition program at Carnegie Mellon University, during which time she had premiered her first 10-mins long orchestral piece and 15-mins long opera, as well as numerous chamber music.

Xiao's works are deeply influenced by East Asia aesthetics like Chinese martial arts and Japanese Animation. Her favourite film composers are John Powell, John Williams, Joe Hiraishi and Tan Dun.


【FINISHED SCORES】
Quickening | crime feature film; to be released 2016
Dandelion | award-winning indie game; available on Apple App Store 2016
Etude | virtual-reality short film; candidate for Sundance Film Festival 2016
Princess Escape | animated movie; recorded at Warner Bros 2016
Mecha | indie video game 2015
Quarantine | horror short film 2015
Cheating Is Hard | short film 2015
The Beast | short film 2015
The Elephant's Opera | collaborated with Pittsburgh Opera and CMU ensemble 2014
Turret Memories | CMU Philharmonic at Carnegie Music Hall 2014
Snowflake | contemporary dance at Kresge Theatre 2014
Shenshang | duet for flute and Chinese flute at Kresge Theatre 2014
Nannan | Mandarin pop for Nanjing Publications on Weibo 2012
...