Max Lombardo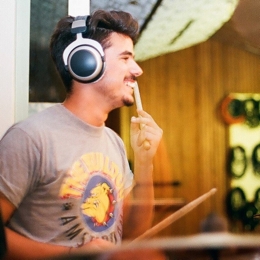 My name is Massimiliano (Max) Lombardo and I'm an Italian composer and audio engineer. I like many different music genres, but big epic symphonic music is by far my favourite one. I've been fascinated by orchestral and film music ever since I heard the John Williams' Jurassic Park main theme for the first time. Artists such as Williams, Howard Shore, Thomas Newman, Hans Zimmer, James Newton Howard, Alan Silvestri, Gustav Holst, are probably my greatest source of inspiration.I took my first step into the music world back when I was in High School when I started playing drums and guitar in several metal and rock bands. I graduated in Audio Engineering from SAE Institute in Milan and I got a certificate in Electronic Music from SAE New York. I also had the privilege and the honour to study Film Scoring with the Academy Award winning composer Luis Bacalov at the Chigiana Musical Academy in Siena.Finally after taking private composition and orchestration lessons for about 3 years I soon started composing music to pictures working at independent movies and trailers as well as some more big productions.On a personal level I'm a little shy, but this overwhelming city is already turning me into a much more social person, eager to meet new people and make new experiences. However I would rather spend a night at the pub having a beer with friends rather than in a big, loud, overcrowded club. I'm not much of a sportsman but I love skiing and I definitely prefer winter over summer.
SMPTV Final Project - How To Train Your Dragon 2 from Max Lombardo on Vimeo.
Sumer Trailer from Max Lombardo on Vimeo.